Inovative smart project
CYRUS APP
The Cyrus application offers real-life visual targets, various drills for firearm training and games compatible with any iOS or Andriod device. The app provides instant results and keeps track of your progress. Instant entreatment at your fingertips. The app is free to download and use. You can buy additional targets starting at $0.99
Targets
Wide variety of targets and games. New targets available each month.
Guns
You can save your favorite guns to the app so you can compare shooting results to a specific gun
Ammo Set
Set up ammo so you can compare and see which one works best for you.
Analysis
Receive instant precise analysis. Save results and track your performance.
Share
Instantly share scores and achievements with your friends on social media
Shop
Targets, training scenarios, games and other Cyrus stuff.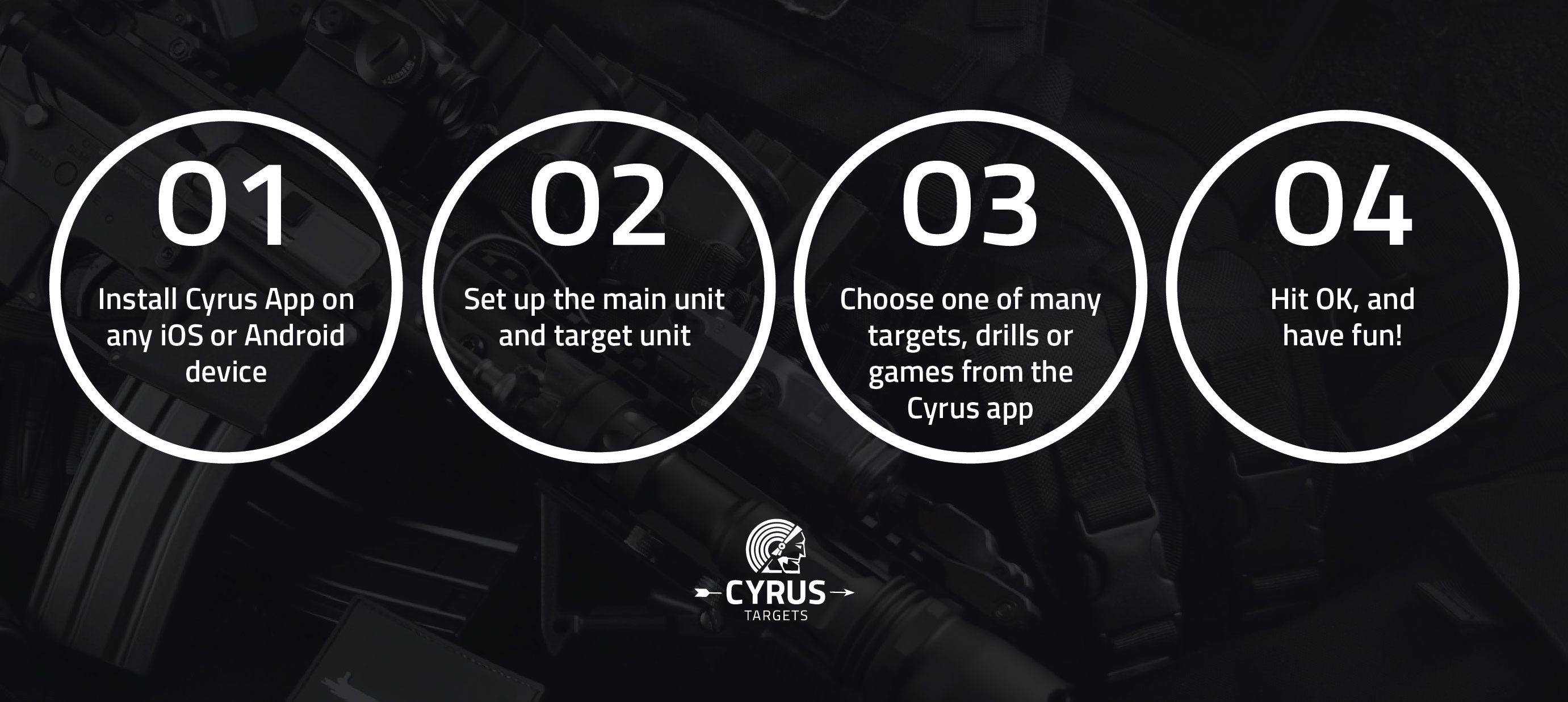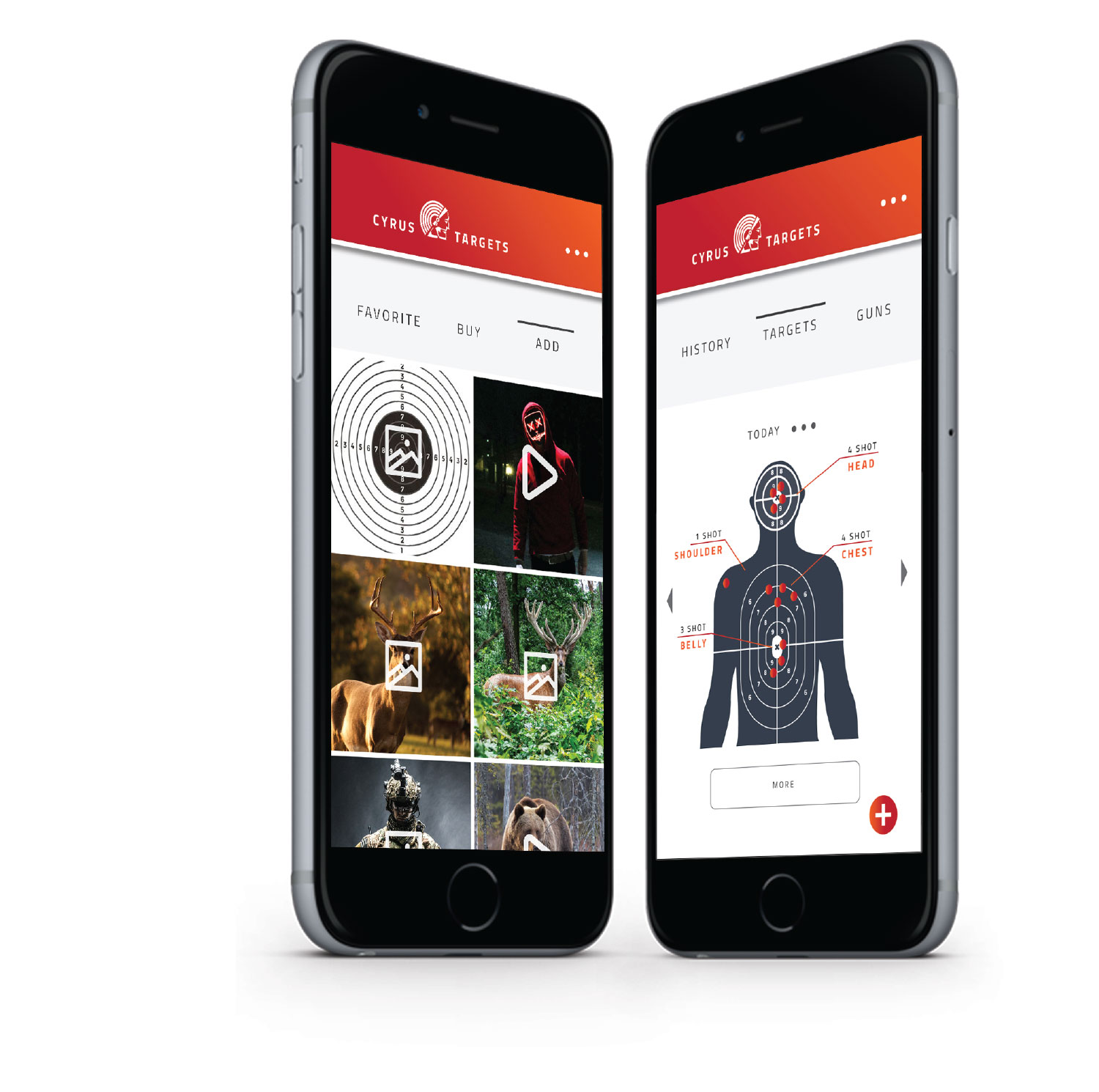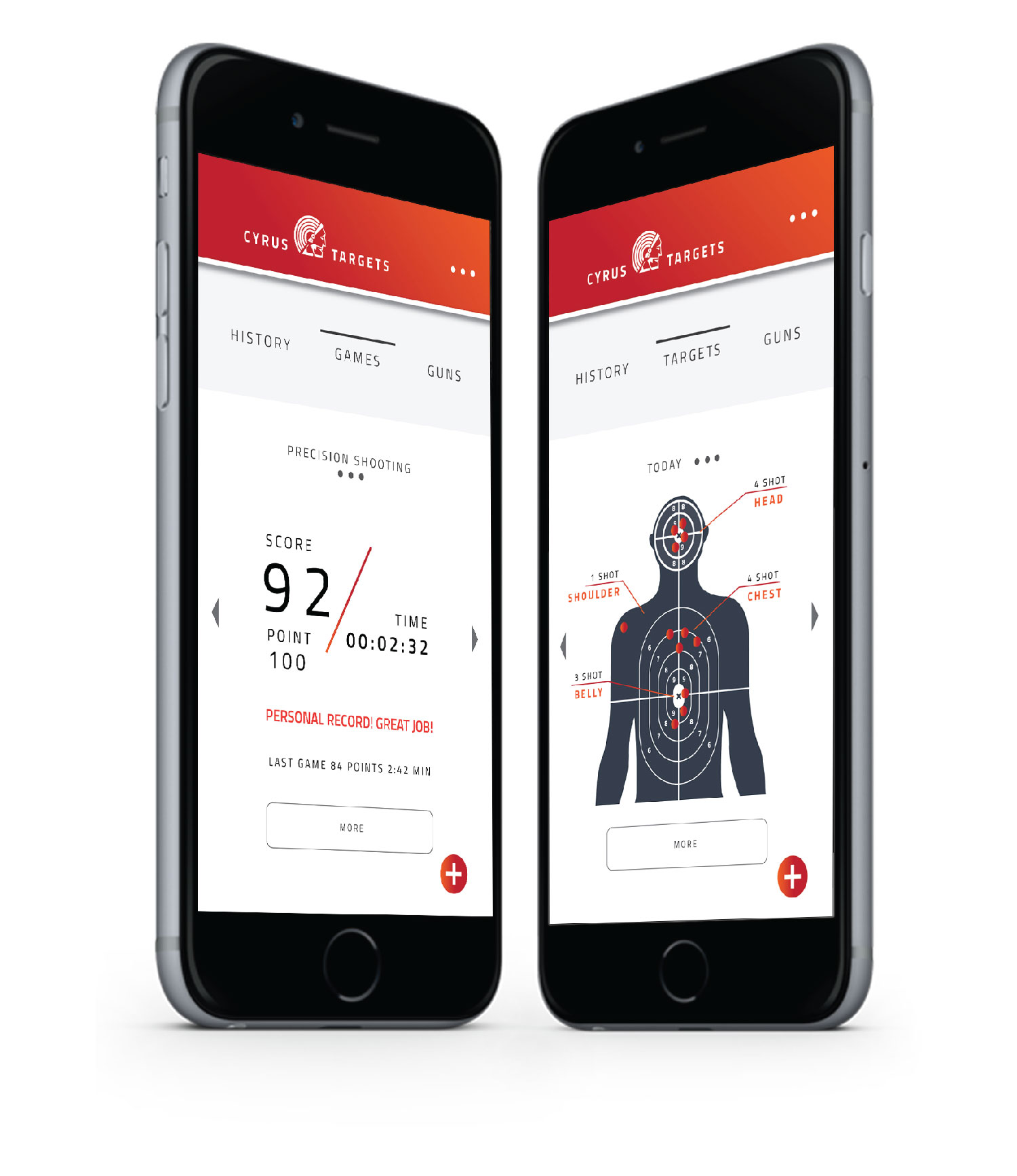 Instant entertainment at your fingertips