MILITARY AND LAW ENFORCEMENT
Master your shooting abilities with complex drills and training scenarios.
Our dynamic interactive moving targets designed for military, law enforcement, and self - defence consist of a variety of active response training scenarios that engage the shooter in lifelike situations. Train for hostage situations or active shooter scenarios that require split - second decision making, threat assessment, and target identification. You have never experienced anything like this before. Our interactive scenarios will have you pumping with adrenalin giving you an absolute thrill that will make your training ever so real. The main units built-in front camera can detect and react to the movement of the shooter, hence giving a real-life experience. These scenario targets trainings will challenge you and keep your body as well as your mind engaged.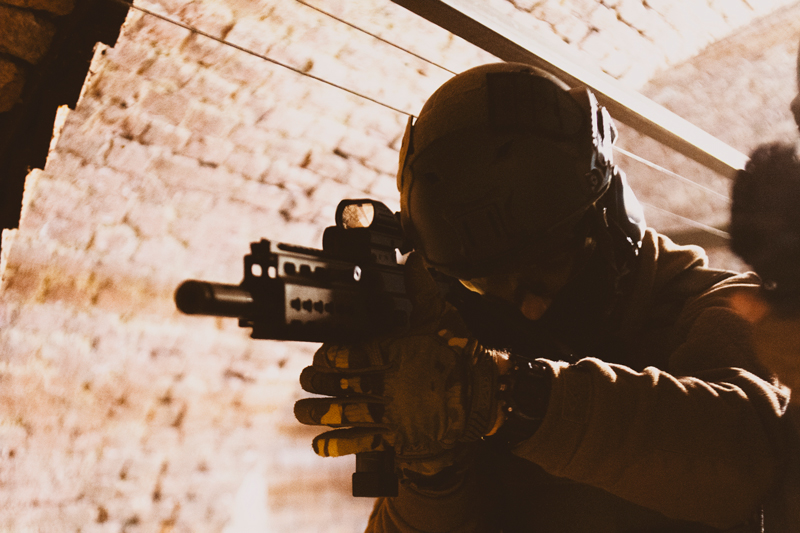 CHALLENGE
You will be challenged to evaluate the specific situation well. Shoot or not. A split - second decision can save lives. The target to be eliminated communicates and responds to motion and sound of the shooter.
REALISTIC TARGETS
Our realistic looking interactive targets will give you a new experience. Each scenario training is aim to create a high - stress situation full of adrenalin to prepare the shooter better when faced with these types of threat.
NEW LEVEL OF INTERACTION
The most realistic and practical training scenarios. The camera, speaker and microphone increase the level of interaction between the shooter and the target. In long - distance shooting, the Cyrus app will use the microphone, speaker and camera from your smart device instead of the main unit. Cyrus targets will bring your training to an entirely new level.
Records every shot
After the scenario training is over, you can go back and see the whole playback again thanks to the built-in camera that records the shooter as well as the bullet impact on the target. You will be able to track your every movement and adjust as needed in order to improve your shooting.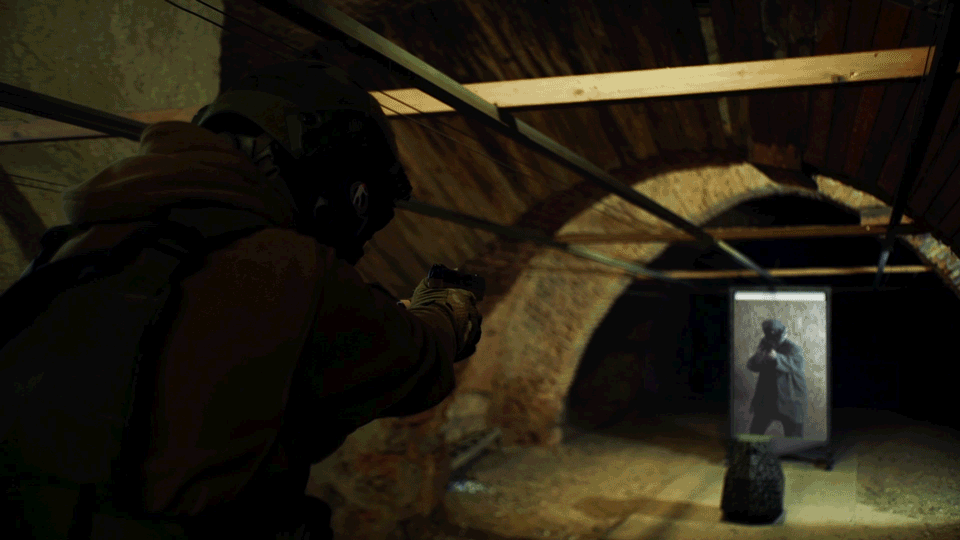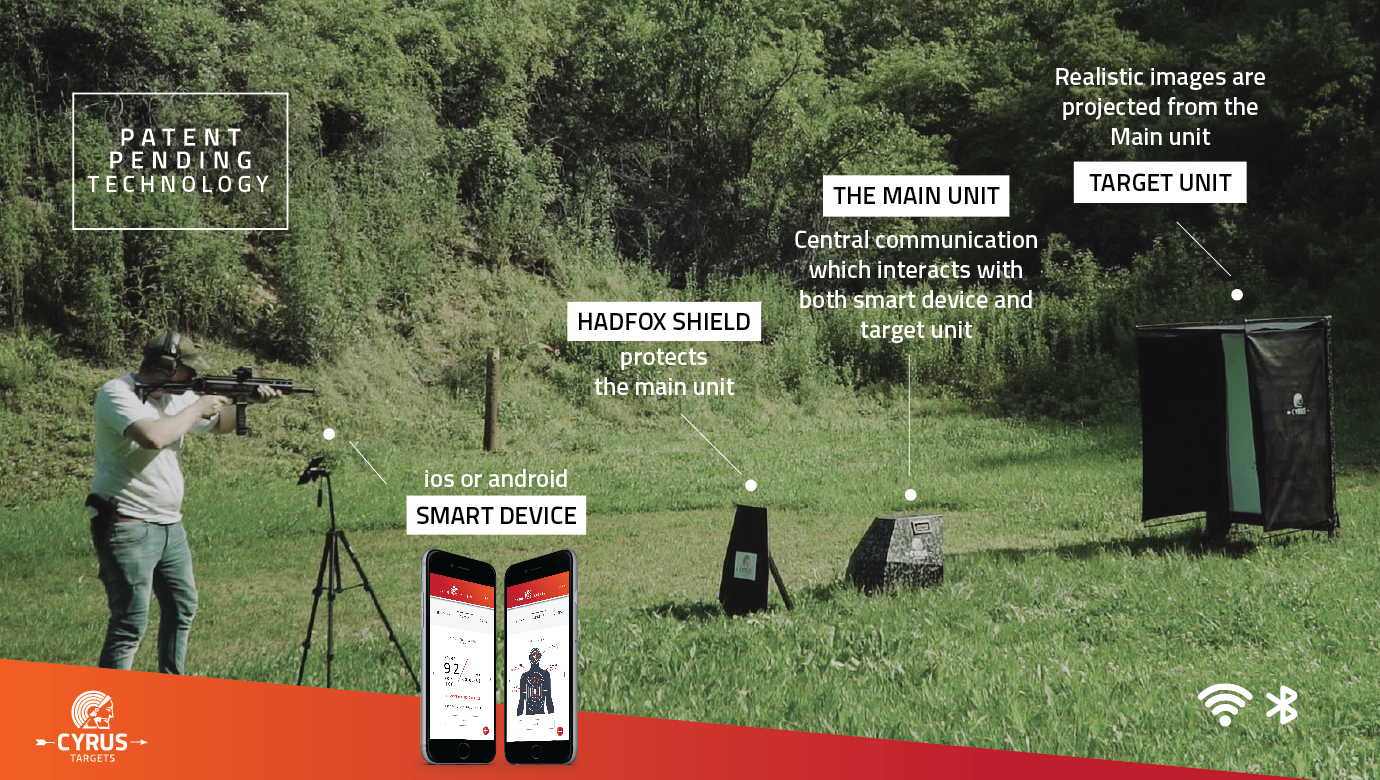 TARGETS
If you are looking for skill enhancement in hunting, serious tactical training, training for competition, or just blasting zombies, our targets can do it all! We strive to make every interactive moving target on our Cyrus app as entertaining and engaging as possible to give the shooter the ultimate experience while giving real-time feedback that helps track performance. With Cyrus targets you can experience the excitement of seeing an image of an animal or a battle combat come to life. Whether you are a beginner or an advanced shooter, our targets will cover all your needs and the options to choose from are numerous. Our targets are set-up into four categories suited for different demands; Hunters, Military and self defence, Sports and Games. Our targets range from IPSC targets to moving interactive targets that react. Our targets are entertaining, engaging and a lot of fun.
HOW CYRUS TARGETS WORK
The system was designed with the shooter in mind. There are three components to Cyrus targets: the Main unit, the Target unit, and the Cyrus application. More about Cyrus unit